This series of print advertisements targeted fans across both major 'footy' codes in Australia – AFL and NRL. We found the common thread of guts and determination which spoke to them in a down-to-earth and authentic way. 
We then created a series of live activation sites that appeared throughout the season and engaged fans while showcasing the new FJ Cruiser around the ground and precinct areas.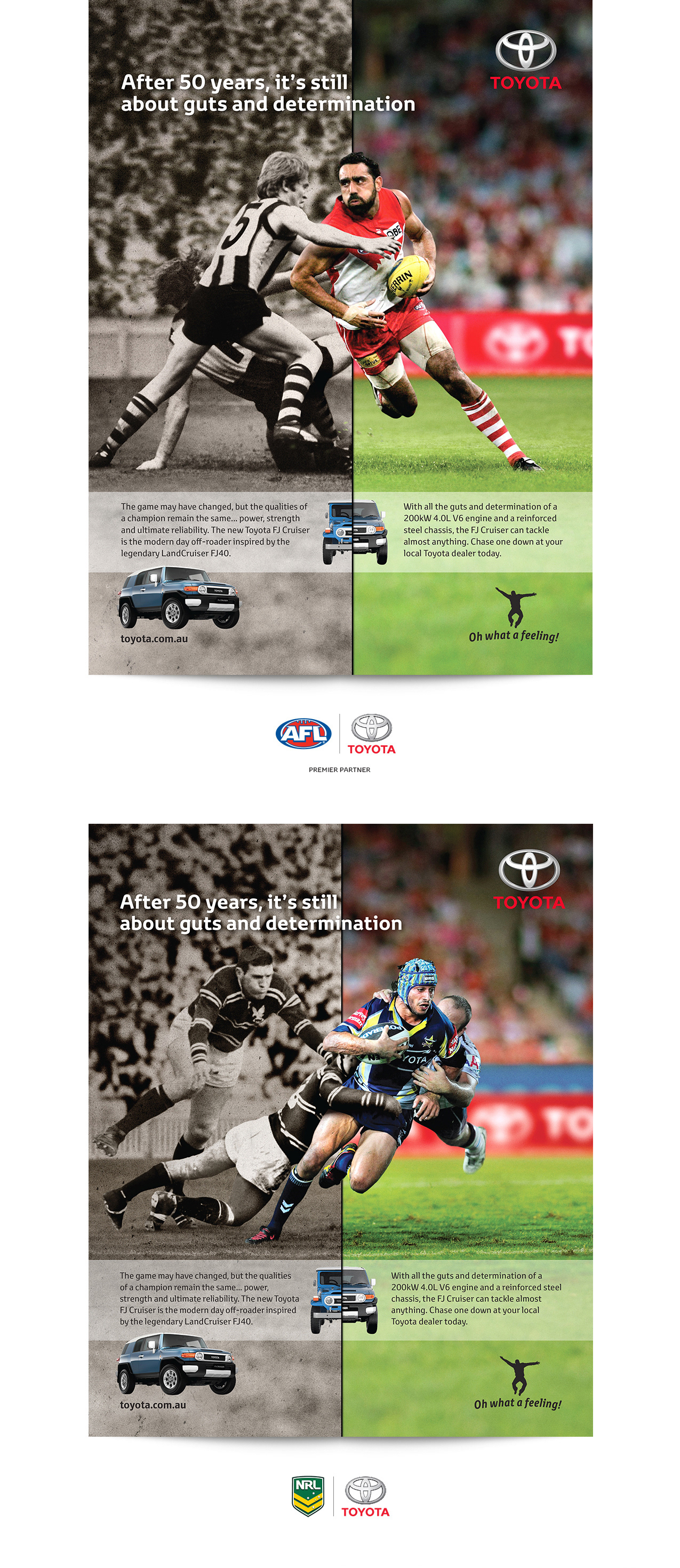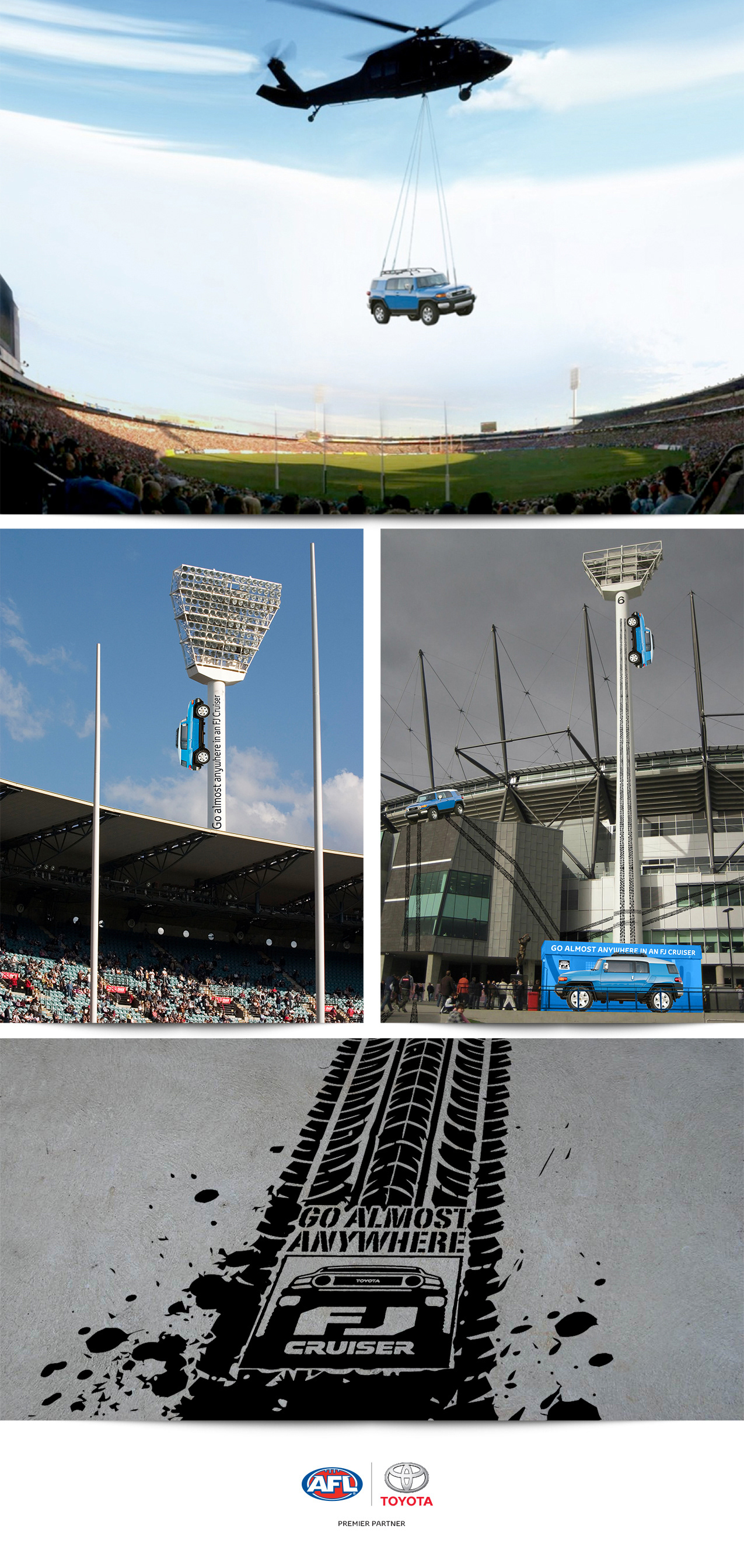 Print campaign for Toyota HiLux and AFL sponsorship
Toyota required a print campaign that spoke to AFL fans across Australia and promoted the All-New HiLux - Unbreakable.